The library has many publications associated with Kyoto.
There are also English-language publications.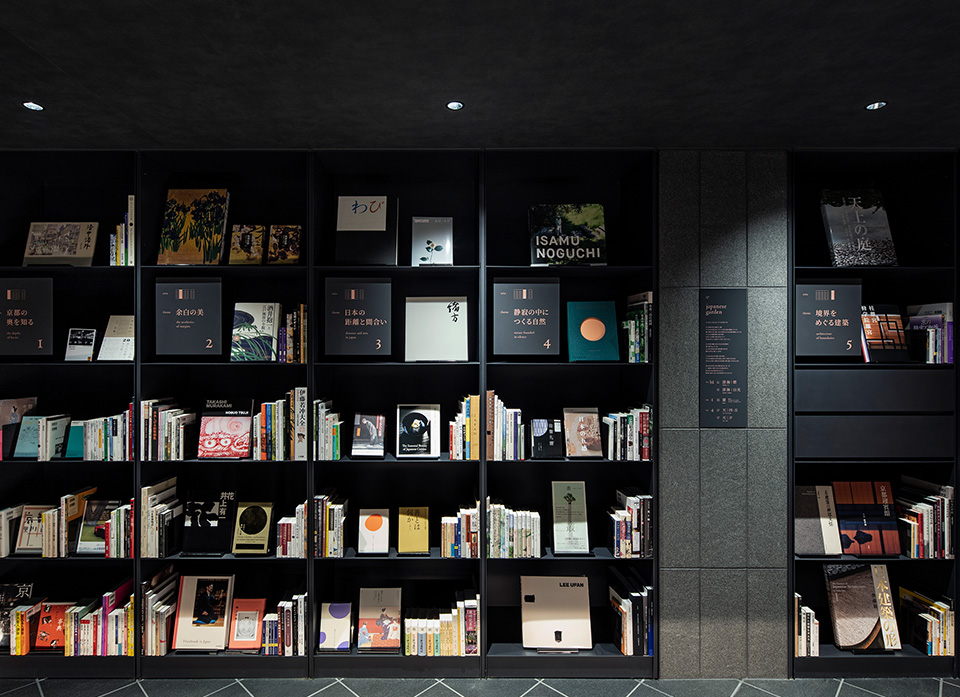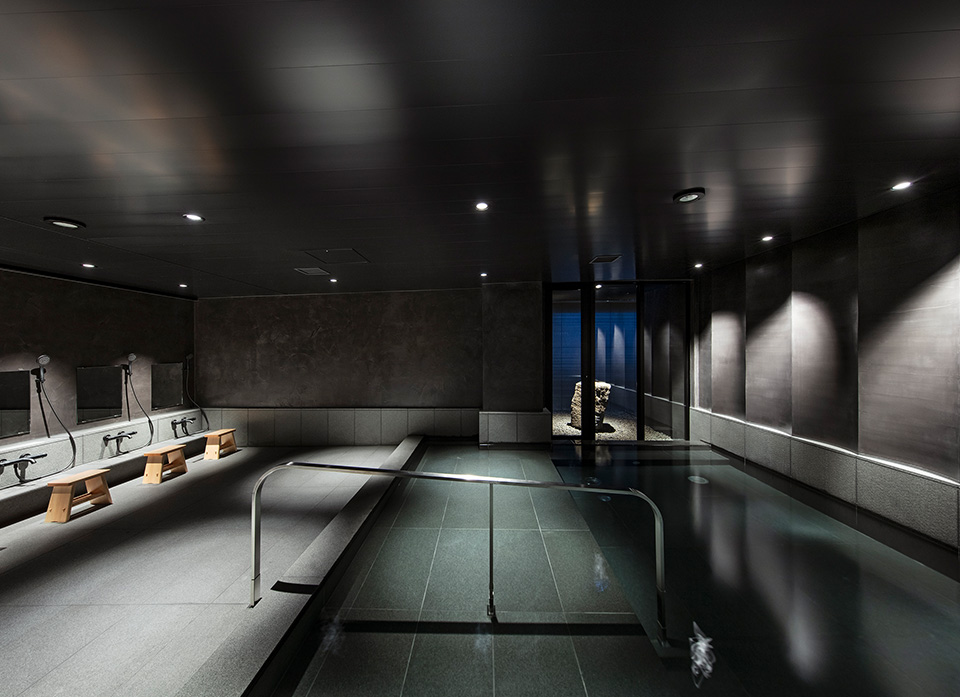 grand bath uro
b1
The word "uro" is another word for "horaana" in Japanese, meaning "cave".
Intertwining serene light and silence like being in a cave, it creates a very Kyoto-like aesthetic sense.
opening hours
3:00 p.m. to 1.00 a.m. / 6:00 to 9:00 a.m.
amenities & rental items
・shampoo
・conditioner
・body soap
・face and hand soap
・ion dryer
・skin-care products
*Please take towels from the room.
*People who are inebriated or have tattoos are asked to refrain from using the grand bath.
However, tattoo cover stickers (approx. 10㎝ × 15㎝) are available from the front desk, so people whose tattoos can be covered with two stickers are permitted to use the grand bath.
There are large stones and large pine tree located at the front entrance where guests enter the cave-like entrance
The stones are illuminated by light emanating from the space open to the sky
The pine tree was swaying gently from the wind that gathers there
As if greeting us with a grin
Water collecting in the deeply dug ditch forms a deep sea
While feeling the light and shade that pours into that deep sea
There are two gardens where stones sit silently
One is [blue], representing the deep turquoise color of the deep sea
The other is [white light] meaning the clean white light
To the east is a garden that greets the sunset along with the morning [4/5]
To the west is the garden lit by the evening sun [dusk]
A scenery of light transforming with the time could be found
kutsu / Greeting stones and pine tree
1f
ao / Deep turquoise sea
b1 grand bath uro (inside)
hakko / White light pouring into deep sea
b1 grand bath uro (inside)
seki / dusk
4f rooms with terrace (west side)
4.5 / morning 4:30
4f rooms with terrace (east side)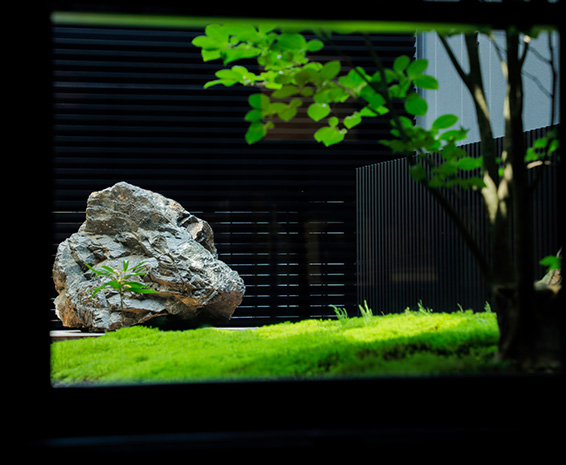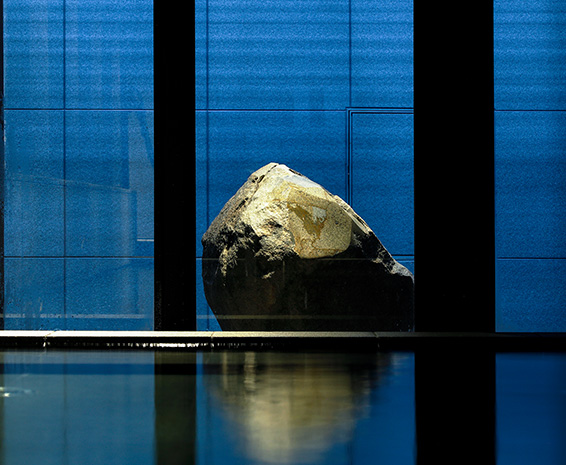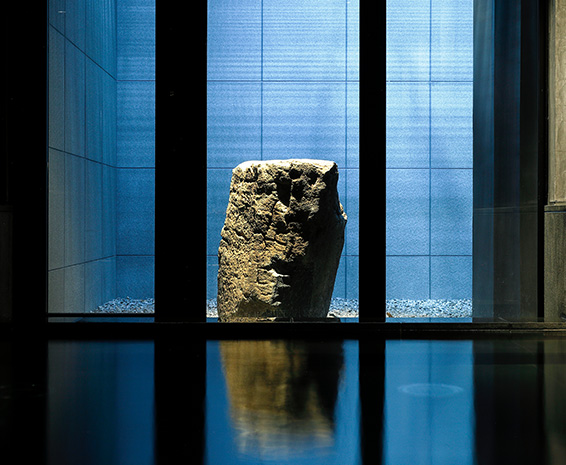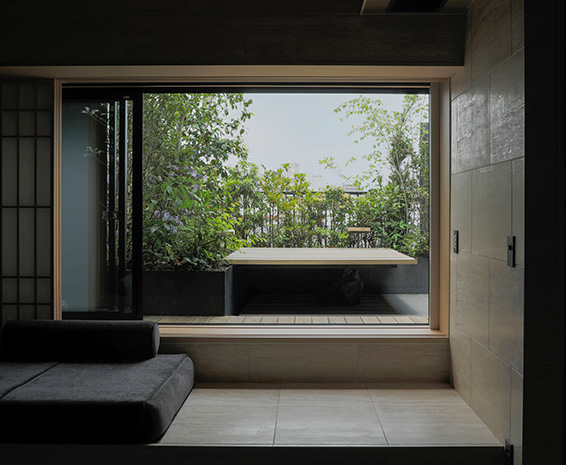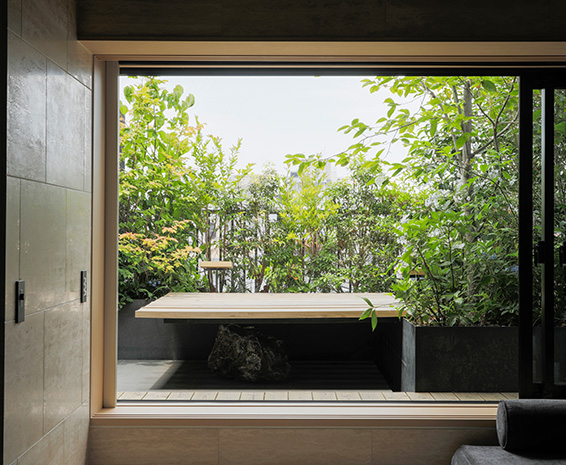 others
facility information

laundry area
b1
washing / drying (120mins) : ¥600
washing / drying (80 mins) : ¥500
washing only (35 mins) : ¥300
additional drying (30 mins) : ¥100

vending machines
b1
Soft drinks and alcoholic drinks can be purchased.

ice machine
microwave oven
b1
Each one is available for use.

smoking room
b1
There is a designated smoking booth in the hotel.

luggage deposit service
We will take care of your baggage before check-in and after check-out.
(Please leave the baggage with us on the actual day.)

Multipurpose lavatory
1f
barrier-free specifications