There are two types of breakfast.
Diners can choose from a Japanese or western course.
Kyoto's traditional "Okayu" thin rice porridge is the main Japanese dish,
while the western menu is made from traditional Kyoto ingredients that go well with bread.
01
japanese

kyo-gayu

menu

·Okayu (porridge)
·6 side dishes accompany porridge
·Mackerel: Saikyo-yaki (grilling a fish with Saikyo miso sauce)
·Seasonal obanzai (traditional home cooking of Kyoto)
·Tamago-yaki (rolled omelette with broth)
·Miso soup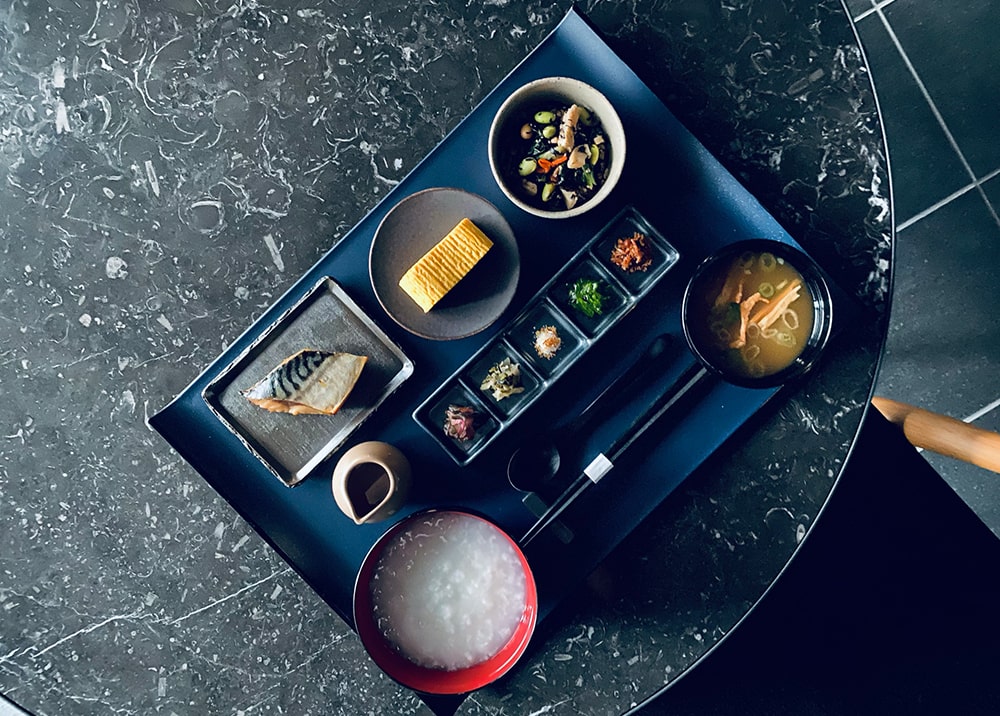 porridge
Kyoto's long-established rice purveyor, Hachidaime Gihey
Our goal is to deliver really sweet rice to as many people as possible.
Enjoy the "okayu" thin rice porridge made with such specially-selected rice.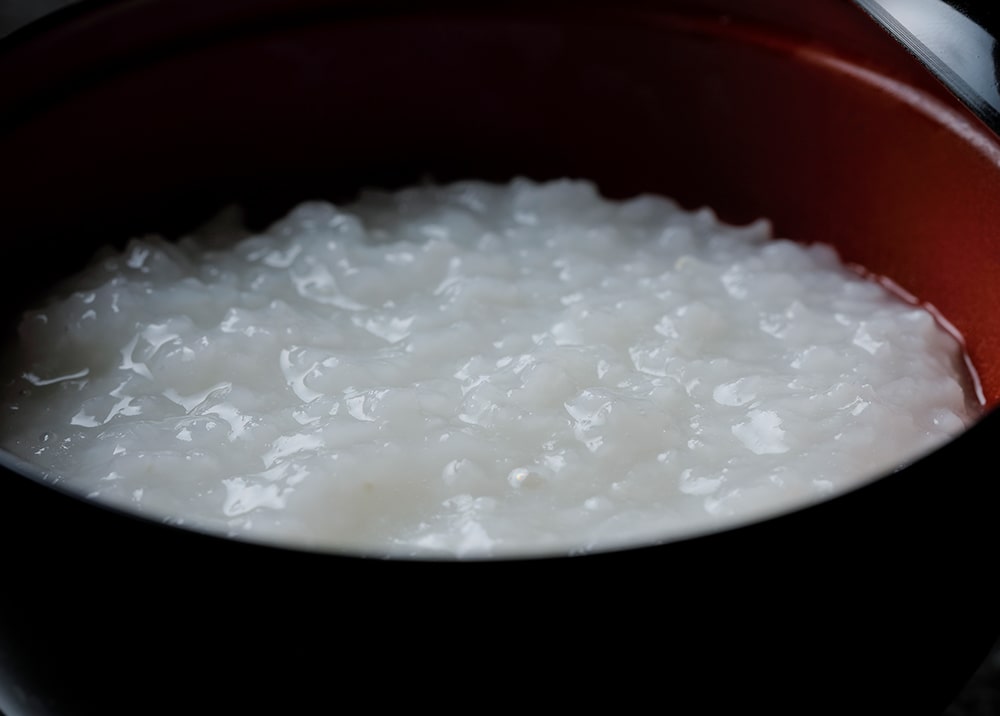 tamago-yaki
Daiei Seigyoku's rolled omelette with broth
This hand-made "tamago-yaki" rolled omelette is
made with broth flavored by choice bonito flakes and konbu seaweed.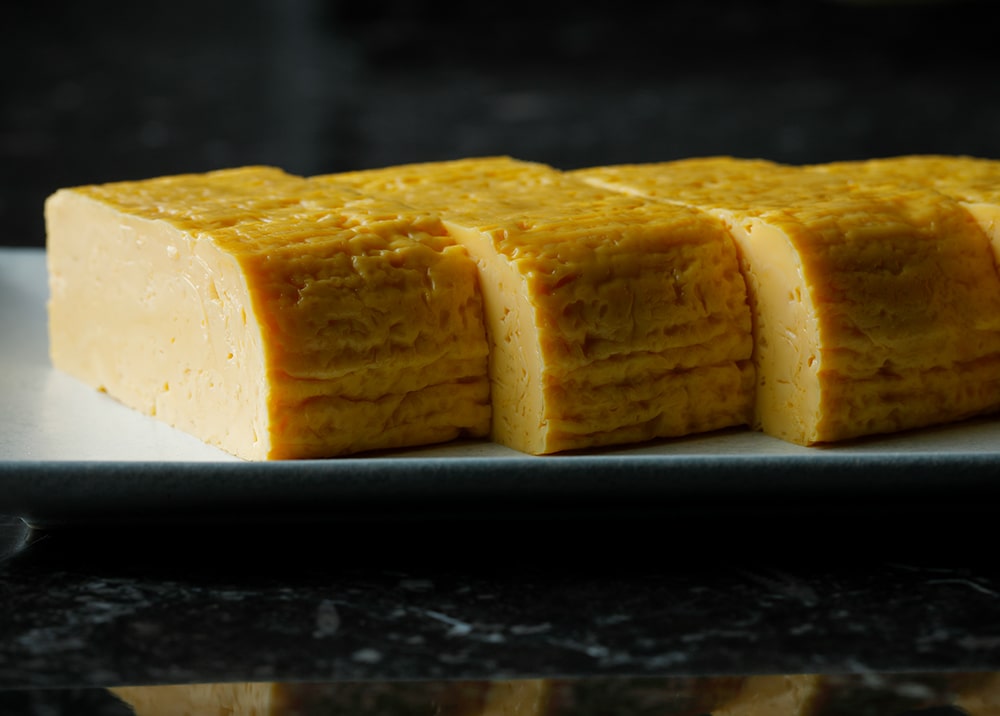 02
western

kyo-breakfast

menu

·Bread
·Scrambled egg and Suguki (regional pickle of Kyoto made from turnip-like vegetable)
·Sengoku ham
·Salad
·Malted rice amazake-flavored healthy vegetable soup
·Yogurt
·Orange juice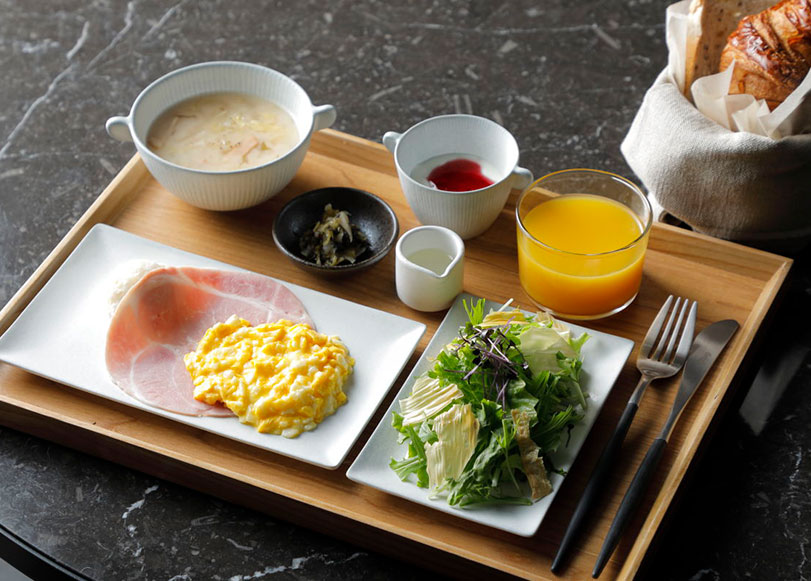 kyo-sandwich
Kyoto-style sandwich
Try the scrambled egg sandwich topped with
the Kyoto pickle of turnip "suguki" in multigrain bread.
The sourness and texture of the suguki pickle brings out the flavor of the
scrambled egg milk and the butter.
This filling excellently complements the locally-made multigrain bread,
so be sure to try out the "tou original Kyo-sandwich."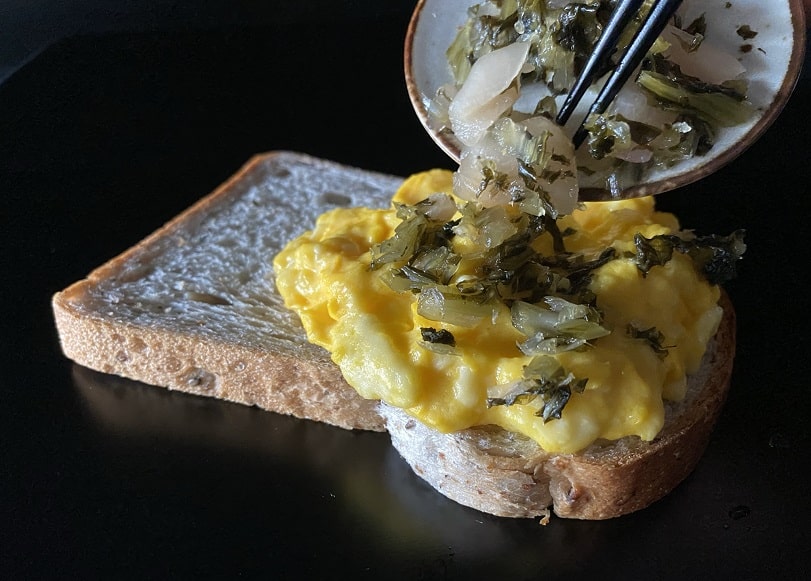 ham
Fushimi Igaya's sengoku ham
Ham made from specially-selected Japanese top-class thigh meat.
Shortening the smoking time brings out the meat's natural flavor and texture.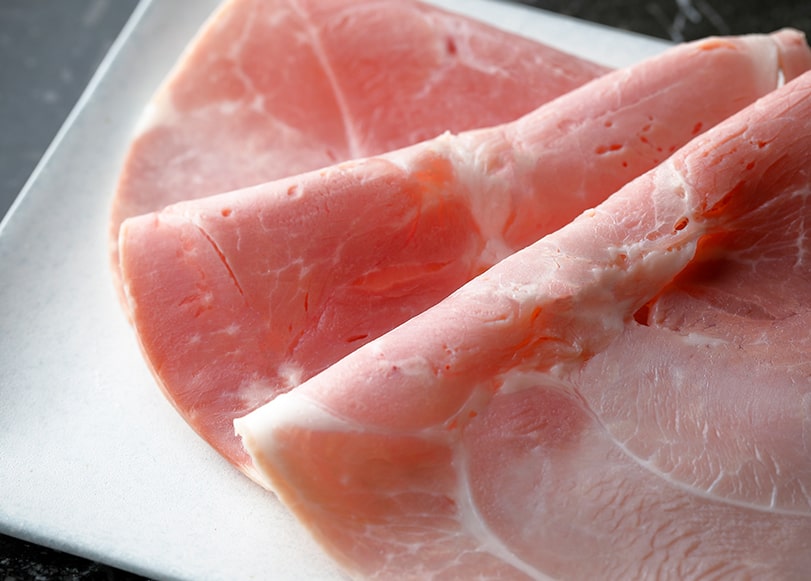 soup
Malted rice amazake-flavored healthy vegetable soup
Japan has many fermented foods, which make good healthy ingredients.
hotel tou's soup has a fermented rice base made with malted rice, and vegetables are added to increase its health benefits.